characteristics

Injection moulding quality, erosion structure according to VDI 3400 possible,
with material properties similar to series production, transparent, diffuse, impact-resistant, elastic, colourable, temperature-resistant, food-safe
Plastic parts in injection moulding quality
Production of prototypes by means of vacuum casting over silicone moulds.
This process is suitable for producing small series in a short time.
Here there is the possibility of producing near-series parts and assemblies with full functionality and in a good quality. The process is suitable for batch sizes of 1 – 200 pieces and more.
Vacuum casting of polyurethanes (PU)
As first step, a model is printed or milled – depending on the requirement.
The fabricated master models are finished as required. This model is used to create a silicone mould. The mould separation for the silicone mould was previously determined on the model. Undercuts can be partially removed from the silicone mould, strong undercuts are represented by means of loose parts. To produce the vacuum patterns, the mould is heated to 70°C in the oven for casting. 2-component casting resins made of polyurethane are used. Here, there is a whole range of different materials that come close to the injection moulding materials used in series production, such as ABS / PA / PP / PE / PMMA / PC / rubber SHORE A 45-80.
It is possible to cast vacuum castings over silicone moulds up to 30% GF, as well as 2K parts.
Transparent / clear parts can be cast. The parts can be coloured or cast in different colours. The material can be polished and painted.
The temperature resistance is -40 to 140°C.
Turnaround time for initial vacuum samples is about 5-10 working days – with painting or polishing about 7-15 working days.
Nylon casting of polyamides (PA)
Production of prototypes in polyamide casting. Here you have the possibility to produce PA6 parts with and without glass fibre content at low cost. The colour of the nylon material is natural as standard. Here, too, a model is first created (printing or milling) and then, as with standard vacuum casting, a silicone mould is created from it. However, the silicone for this is filled with minerals, as the mould must be heated to 165°C before casting. Undercuts in the mould are created by means of slides and loose parts.
Here it is possible to produce PA6 parts with a GF content of up to 30%.
The GF content depends on the size, geometry and wall thickness of the parts.
Approx. 15 – 25 parts can be produced from one mould.
The lead time for the first samples is approx. 2,5 weeks.
Performance range vacuum casting and nylon casting at EBERT
Surface structure according to VDI 3400 (erosion structure)
Transparent, highly transparent glasses and light guides
2K components
Components even with complex geometries, electronic housings, cladding
Coloured through according to RAL colours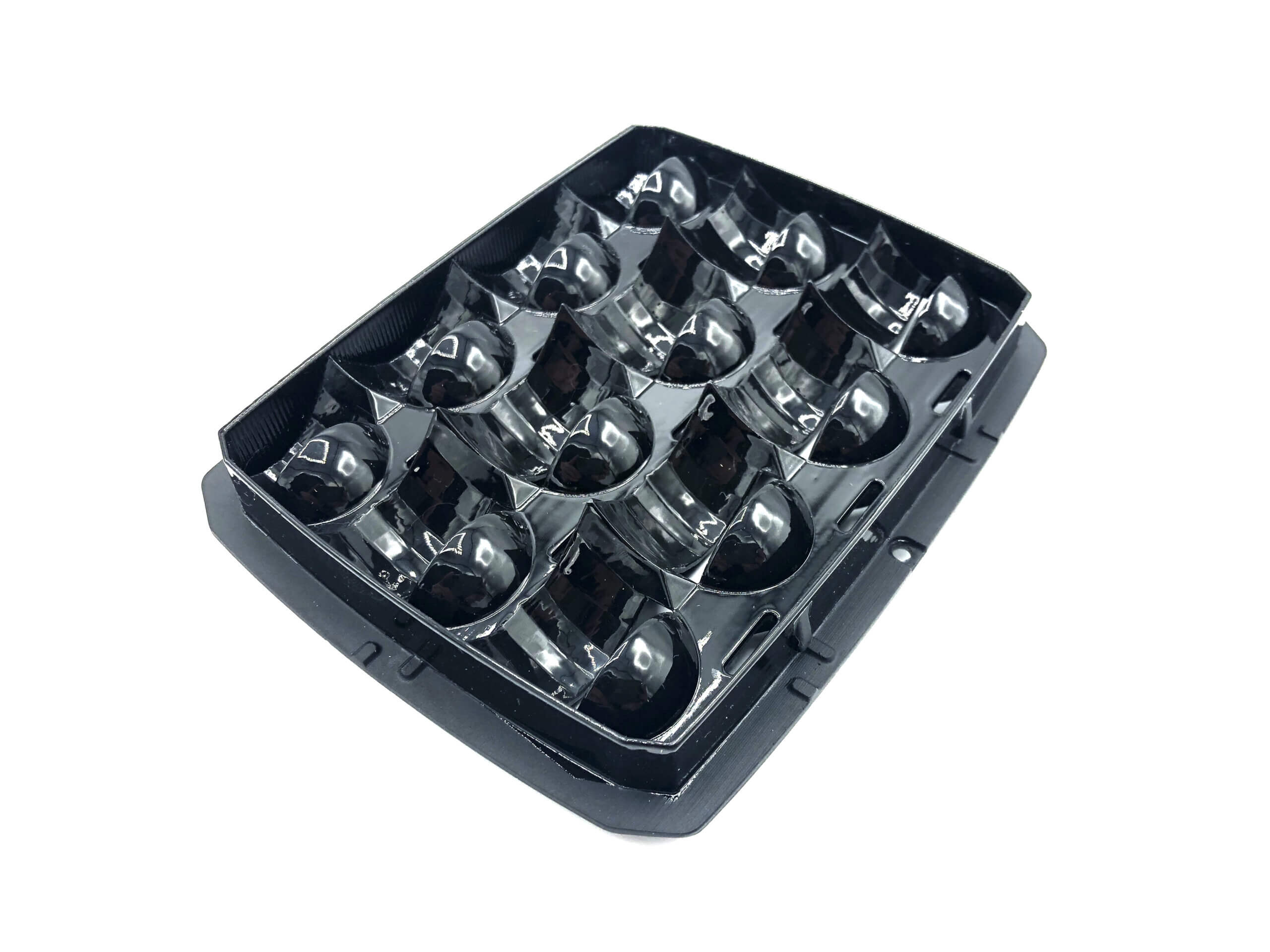 Luftauslass
Pre-series
Process: Vacuum casting, high gloss lacquered
Material: ABS-like, 20 copies
Realisation time: 7 days
learn more
Gehäuse Elektromotor
Functional sample
Process: Polyamide casting
Material: PA6, 30 copies
Realisation time: 16 days
learn more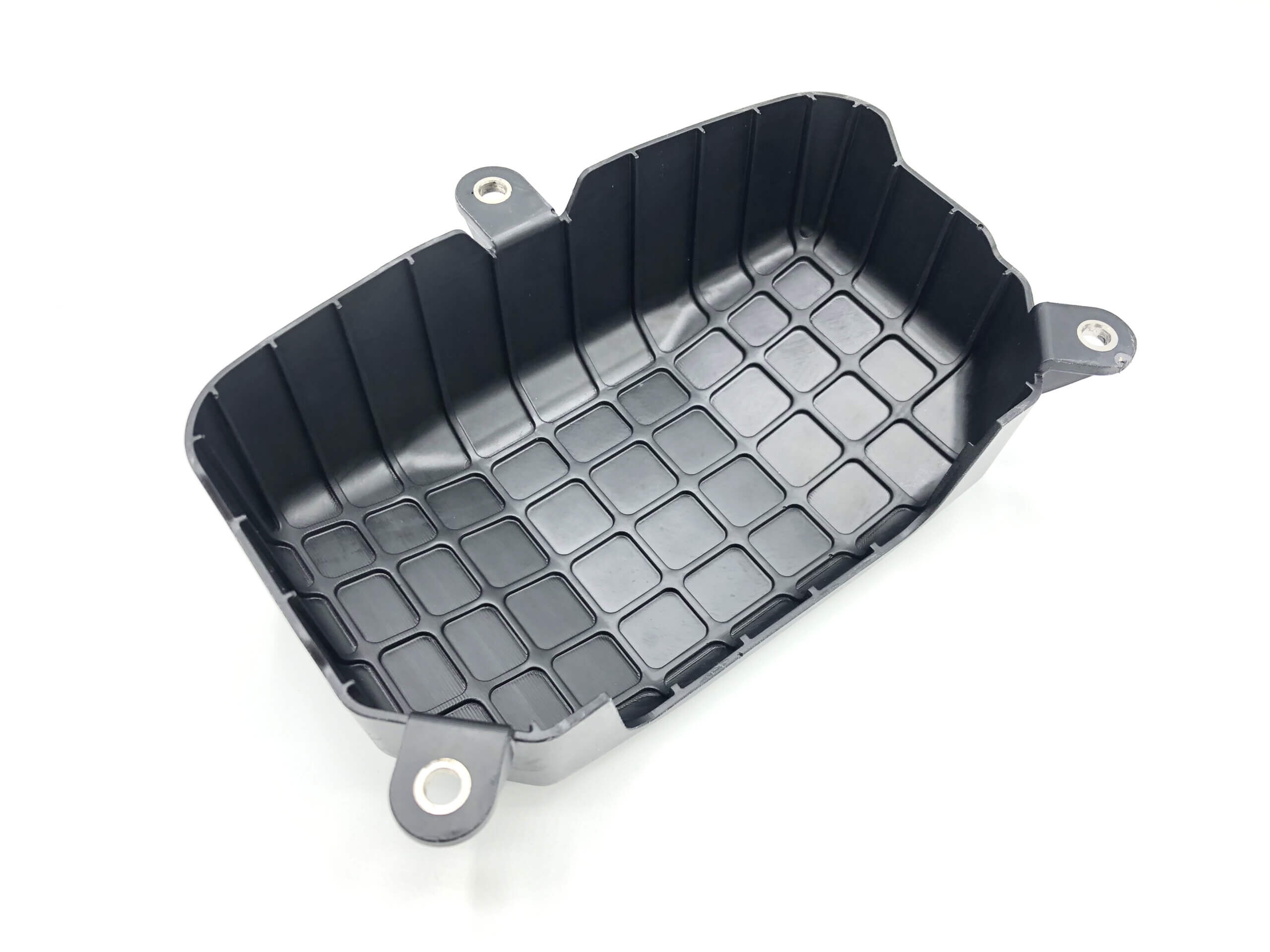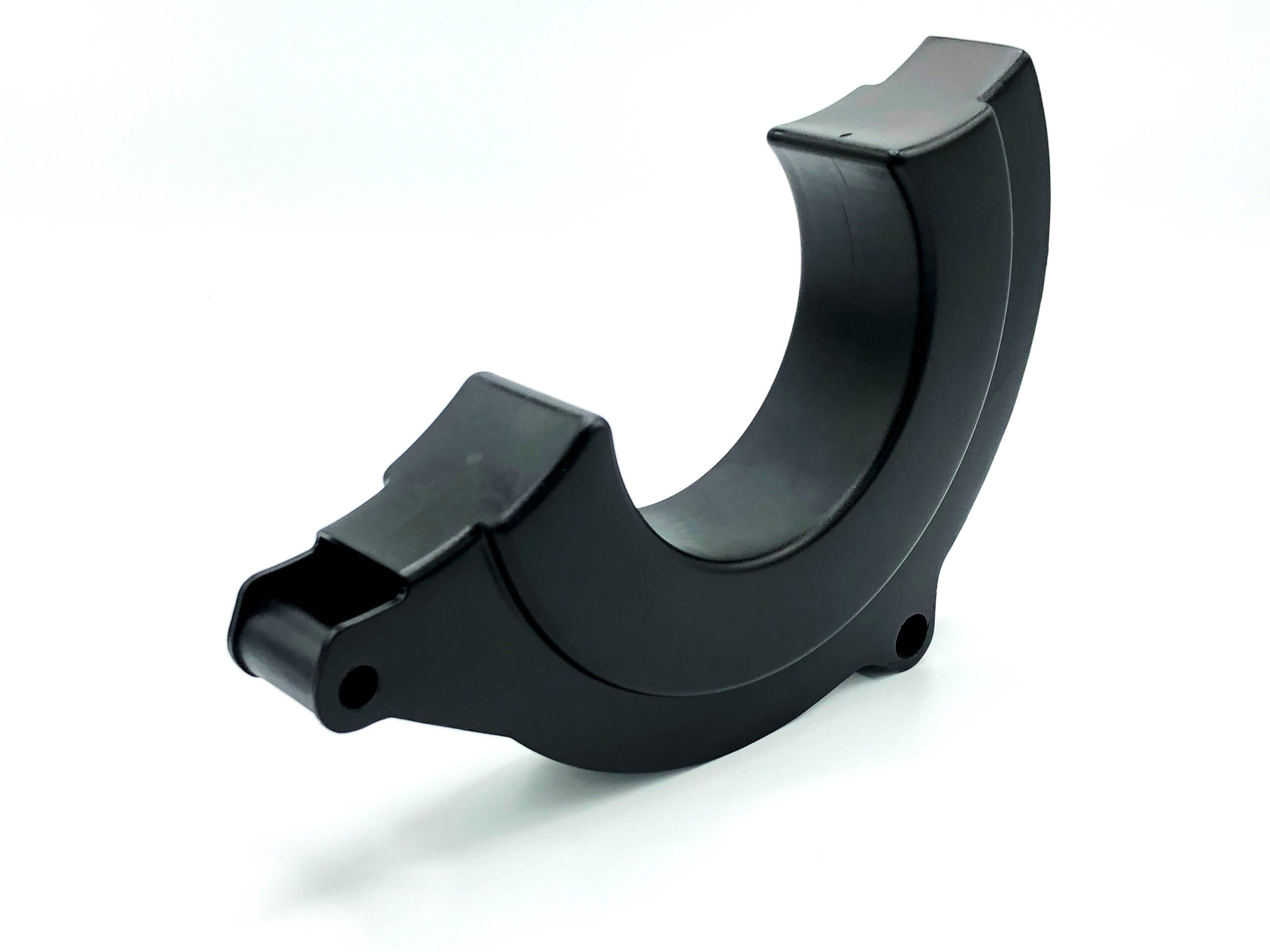 Schutzgehäuse
Pre-series
Process: Vacuum casting
Material: ABS similar, 37 copies
Realisation time: 12 days
learn more
Request an offer for a prototype or small series production quickly and easily.
prototype or small series production!
Our experts and specialists will be happy to advise you. We strive to process your requests within one working day (24 hours) and create an individual offer based on your specifications and requirements.
We will be happy to advise you on your project in advance by telephone!
Request a quote now